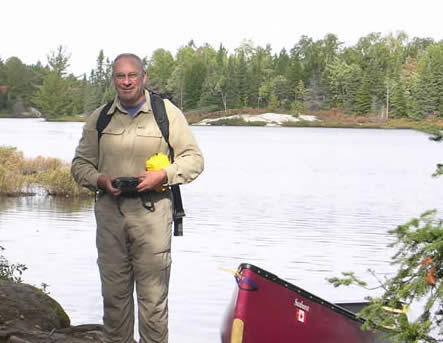 Hi,
My name is Rick Reid, and I am the owner of Discover Paddling. I have been an avid canoeist, hiker and wilderness camper since my early youth, spending every available moment immersing myself in the peace and beauty of the outdoors. I have a wide breadth of experience in leading and instructing in the outdoors with diverse groups.
I am an Ontario Recreational Canoeing and Kayaking Association (ORCKA) Master Canoeing Instructor, certified as a Basic Canoeing (Flat Water) Instructor, Canadian Style Paddling (Lakewater) Instructor & Instructor Trainer, Canoe Tripping Instructor & Instructor Trainer, Moving Water Instructor and River Running Instructor, trained White Water Rescue Technician, and Wilderness Medical Associates trained Wilderness First Responder.
For several years I have spent a major portion of the canoe season sharing my passion for the outdoors as a professional guide and instructor. I have paddled on a large number of the most popular tripping rivers of Ontario and Quebec and rivers more remote including the Snake River in Canada's Yukon Territory, Churchill River in Northern Saskatchewan and Bloodvein River in Manitoba, Mountain River NWT and Soper River on Baffin Island.