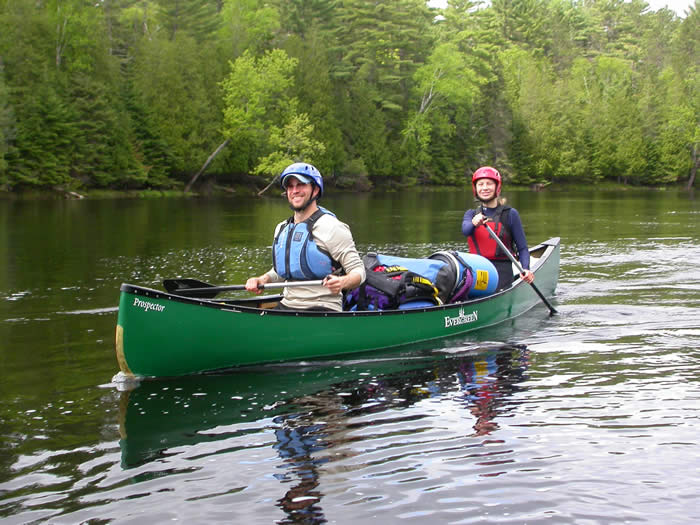 Description: River Running Level 1 is designed to introduce to white water those with little or no experience in moving water. It emphasizes an understanding of the principles of moving water, the paddling skills and safety necessary to paddle in Class I and II water with loaded, tripping style canoes. This course will be conducted in a three day session. Two days will be dedicated to tandem canoeing skills and one day to solo paddling skills. This course may also be taken in two parts: a tandem 2 day Level 1A Course , and a two day solo Level 1B Course .
Contact us for details.
This course is also conducted in conjunction with my canoe tripping courses. For details visit the Canoe Tripping pages in this section.
Dates:
River Running level 1 TBD
Location: Lower Madawaska River
Cost: $250 Level 1A / Level 1B
$350 Level 1
Note: Price includes instruction and skills evaluation only.
Contact Us: