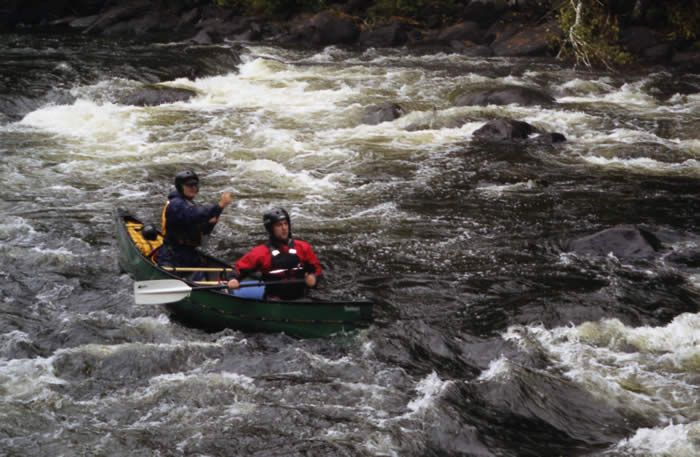 Description: River Running Level 2 (Skills Development) is designed to build upon the skills and knowledge acquired on the Level 1 Introductory course and to use these skills in Class II and Class III rapids. This course is also suitable for those who may not have the formal River Running or Moving Water Level 1 qualifications but do have considerable experience paddling Class I and Class II rapids in either empty or loaded canoes. This is a three day course with the first two days dedicated to tandem canoeing skills in both bow and stern positions, while day three is dedicated to solo paddling skills. You may also undertake the training in two parts; a two day tandem (Level 2 A) or a two day solo (Level 2 B) course.
Dates: RR Level 2
TBC
Location: Lower Madawaska River
Cost: $375 Level 2
Note: Price includes instruction and skills evaluation only.
Contact Us: